HOLLY releases single 'EUPHORYA' and unveils highly anticipated Sadness EP
HOLLY RELEASES SINGLE 'EUPHORYA' AND UNVEILS HIGHLY ANTICIPATED 
SADNESS EP - A JOURNEY OF SELF-DISCOVERY THROUGH EMOTIONAL EXPRESSION

THE SECOND CHAPTER OF HOLLY'S MINHA VIDA TRILOGY, THE SADNESS EP EXPLORES NEW EMOTIONAL DEPTHS FOR THE PRODUCTION PRODIGY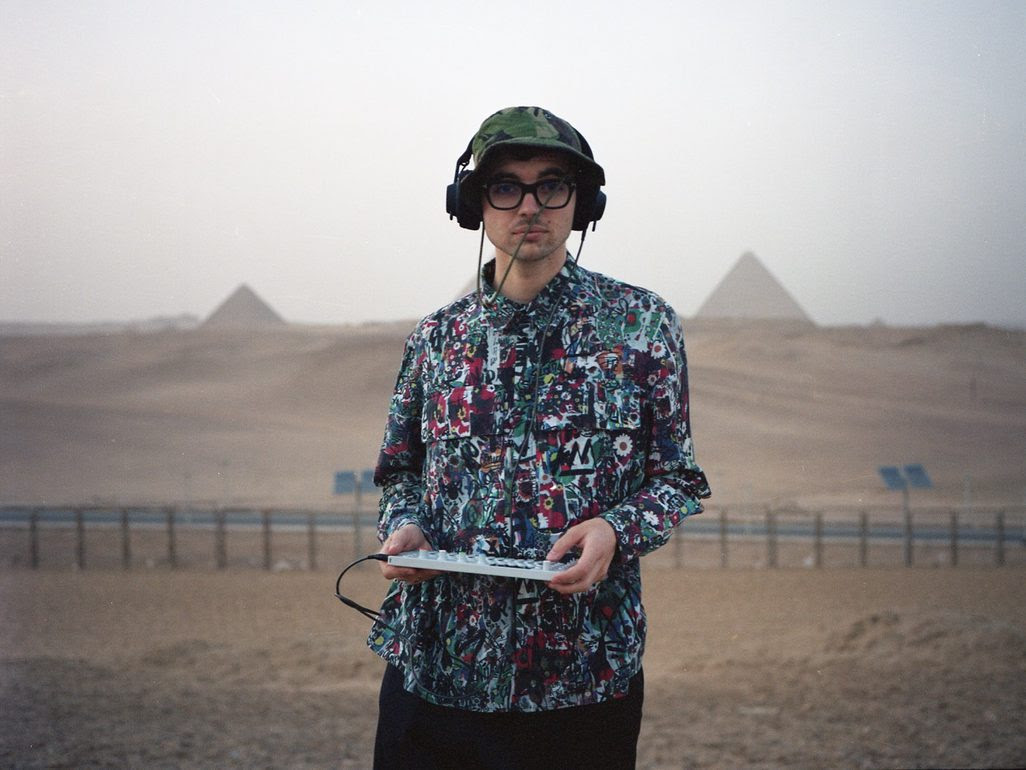 BUY / STREAM 'EUPHORYA':
https://ingrv.es/euphorya-tic-b
PREORDER SADNESS EP
https://ingrv.es/minha-vida-sadness-4ha-1
Today, acclaimed Portuguese producer HOLLY releases single 'EUPHORYA', and announces the June 2 release of his seven-track Sadness EP, the second chapter of the Minha Vida trilogy, via his own iLex label. Alongside singles 'Swear I Been Ready' and 'Cuento De Vida' 'Euphorya' offers a glimpse of what's to come from the rest of the EP, with HOLLY's captivating emotional expression. 
'Euphorya' is an emotionally charged track, which covers a range from plaintiveness to calming ecstasy. The track features rich and melodic vocal chops paired with trance inducing synth leads. Spacey percussive breakdowns are perfectly contrasted with a wet kick and broken beat snare. As if he's exploring untold thoughts, HOLLY maneuvers the listener through lush melodic landscapes juxtaposed by rhythmic drops. A clear contrast from the track's previous chaos, the outro is contained and beautiful, as if HOLLY is finally able to clear his head. The track is a perfect example of HOLLY's uncanny ability to communicate raw human emotion through his music.
HOLLY's artistic versatility and ability to experiment with different styles and genres is on full display throughout the Sadness EP. The EP is an honest reflection of HOLLY's experiences and emotions, showcasing his ability to weave a cohesive emotional thread throughout a sonically diverse body of work. With his signature blend of electronic beats and hip hop influences, HOLLY creates a vivid and immersive sonic world that is both personal and relatable.
Regarding the Sadness EP, as well as the Minha Vida trilogy, HOLLY shares:
'Sadness' is the second chapter of my EP trilogy "Minha Vida" (which in English translates to "My Life"). In this record I explore how I dealt with moments of sadness in my life during these last years and my take on it. This record also explores the more emotional sides of me and shares with the world sides of my personality that I haven't had the chance to be transparent about before. In these 3 parts, I explore other emotions and feelings such as love and hope and my take on them.
HOLLY - SADNESS EP TRACKLIST:
1) HOLLY -  INEEDYOU
2) HOLLY - SWEAR I BEEN READY
3) HOLLY - CUENTO DE VIDA
4) HOLLY - ARTIC
5) HOLLY - EUPHORYA
6) HOLLY - NOT IN THE MOOD
7) HOLLY - IF I DIED TODAY
Leave a comment