NEWS: Acclaimed EDM singer and songwriter Emma Hewitt releases long awaited album Ghost Of The Light
ACCLAIMED EDM SINGER AND SONGWRITER EMMA HEWITT 
RELEASES LONG AWAITED ALBUM GHOST OF THE LIGHT,
UNLEASHING UNRIVALED MUSICAL ALCHEMY
HER FIRST SOLO ALBUM TO BE RELEASED SINCE 2012, GHOST OF THE LIGHT PUTS EMMA'S COMMANDING RANGE OF ARTISTRY ON DISPLAY, AS SHE RETURNS TO THE ROLES OF SINGER, SONGWRITER, MULTI-INSTRUMENTALIST, AND CO-PRODUCER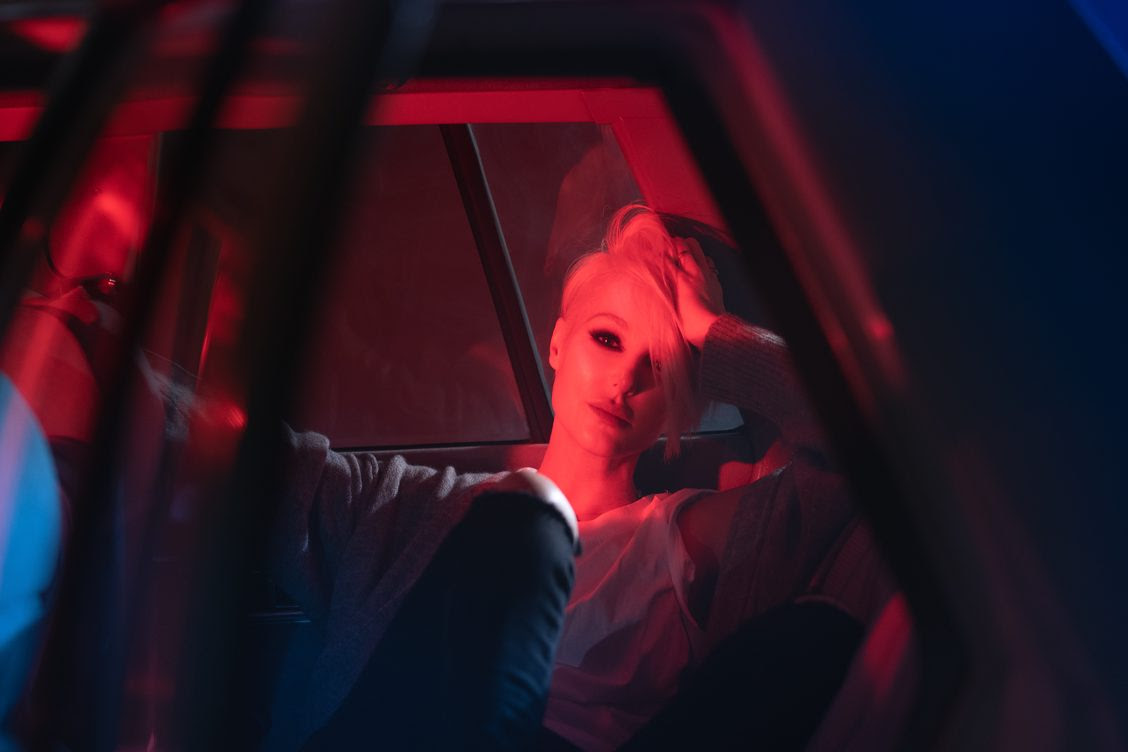 AVAILABLE 5/19
LISTEN TO GHOST OF THE LIGHT HERE
WATCH GHOST OF THE LIGHT MUSIC VIDEOS HERE
The inimitable Emma Hewitt unearths the full spectrum of her artistry, as she takes on the mantle of singer, songwriter, multi-instrumentalist, and co-producer in her awe-inspiring new album, Ghost Of The Light, out May 19 via Black Hole Recordings.
From its genesis, Emma has remained the creative maestro and devoted laborer of her sophomore opus. Spearheading every aspect of its conception—from co-writing all songs and playing an array of instruments across the record, to co-producing the album and directing her own music videos—Emma has been unwaveringly immersed in manifesting her artistic vision.
Ghost Of The Light is mixed by the illustrious Alan Moulder (Smashing Pumpkins, Killers, Beach House, NIN, Wet Leg) in collaboration with Will Brierre (The Killers, Stevie Nicks) and mastered by John Davis (Lana Del Rey, London Grammar, Florence & The Machine). Available to stream, for sale in digital and CD formats, you can enjoy the resplendent sonics of Ghost Of The Light on lavish 140-gram red, limited edition vinyl. All aforementioned mediums are available here.
Falling under the spell of Ghost Of The Light is as effortless as pressing play. Yet, those yearning for a more profound experience will want to delve deeper into Emma's lyrics and her private cosmos. The album's title embodies Emma's contemplation of memories and their role in shaping us—those instantly recalled, half-remembered dreams, and fragmented reminiscences that are persistently with us. Emma channeled this into an array of introspective, intimate songs, which may foreshadow her future.
With tracks like the cinematic 'Into My Arms' and the consoling 'Everlasting,' Emma tackles her more contemporary memories, specifically those involving separation due to distance or circumstance. Conversely, 'Collide' and 'Children' pay homage to the beauty and simplicity of early friendships, drawing inspiration from her formative years. 'Raindrop' confronts coming-of-age moments, particularly those marked by a crossroads, while 'Warrior' ponders the lengths we will go to protect our loved ones. Emma's crystalline vocals are the constant, guiding listeners through her history and emotional landscape.
As the album transitions to its second act, the mood shifts yet again. 'Fallen', first appearing on the movie VANish's soundtrack, poses tough questions about desensitization in today's world, asking: what do we become if we don't feel? While most tracks on the album focus on individual aspects of Emma's 'Ghost Of The Light' motif, 'Satellites' offers a comprehensive perspective. According to Emma, the song is about "the distant glow of the memories and people you cannot leave behind." Introducing a meta songwriting element to the album, 'Holding Out For You' confronts the thirst for inspiration when it seems the well has run dry. 'The River,' the final track recorded for 'Ghost,' serves as a poignant swansong. 'The River', says Emma, is "a tribute to an old love – a letter to someone who will probably never receive the message, but their memory needs to be honored anyway."
On the project as a whole, Emma reflects: "Ghost Of The Light is an ode to the persistence of memory and to the people, places and moments that make us who we are and stay with us long after they've gone. Ghosting us in their watery light; they remain almost close enough to touch, but always just beyond our reach. I made this album largely in my home studio and it felt like a meditation. I was driven by a curiosity and desire to look inwards to the quiet corners of my heart and memory and to walk those corridors a while. By diving into the memories, I've come to understand that the people, places and dreams we have known, loved, regretted, and yearned for are never far away; they travel with us always; gently lighting our way along sleepless roads."
Returning with her first album since 2012's 'Burn The Sky Down,' Emma Hewitt proves she's not an artist to take the creative process lightly. A labor of love requiring absolute dedication of mind, voice, and soul, Ghost Of The Light paints a vivid portrait of Emma's evolution. This introspective journey captures the essence of her metamorphosis, striking a chord with fans across generations.
Tracklist:
01. Into My Arms 
02. Collide 
03. Raindrop 
04. Children 
05. Warrior
06. Fallen 
07. Satellites 
08. Ties 
09. This Isn't Over
10. Everlasting 
11. Holding Out For You 
12. The River 
13. Endless Skies
Emma Hewitt - Ghost Of The Light Album Launch Tour:
May 26 E11VEN Miami, FL
Jun 16 Park, Sacramento, CA
Jun 17 45 East, Portland, OR
Jun 23 Yolo, San Francisco, CA
Jun 24 Larimer Lounge, Denver, CO
Jun 30 Ora, Seattle, WA
Jul 01 Pure, Sunnyvale, CA
Jul 15 Rise, Houston, TX
Jul 28 Darkstar, Phoenix, AZ
Jul 29 Celebrities, Vancouver, BC
Aug 05 Elektricity, Detroit, MI
Aug 19 Webster Hall, NY, NY
Tickets for all shows are available via this link.
Leave a comment